My Journey to Embody Peace
I didn't even know I was on a journey until I was far down the path, and in some cases far down a hole! I remember in high school feeling like my self-worth was wrapped up in my accomplishments, so I worked very hard to be the straight-A student who was president of National Honor Society, acting in the plays, going to all the school extracurricular events, and accompanying the school choir on piano. I was also very health-conscious, but ironically I wasn't very well-educated in that. I was exercising too much, eating too little, and not getting enough sleep. My first indication of a health problem was that I lost my period, only I didn't know that was a bad thing. I saw it as a convenience.
I studied music in college, and my overly ambitious drive resulted in practicing too much at the piano while swaying back and forth between not eating enough and binging on all the wrong foods. The next sign of a problem showed as an overuse injury to my shoulder followed by a case of esophagitis landing me in the school health center. But the worst was when I developed an unusual condition that caused internal bleeding from my intestines. I didn't even realize it was happening until I fainted in my dorm room and woke up in the emergency room receiving three units of blood. Immediate surgery was required to address the condition. 
You would think that would be the wake-up call I needed, but I was right back at school, and probably too soon, pushing myself to achieve. Six months later I was back in the hospital, but this time due to the scar tissue from my first surgery wrapping around my intestines and causing a block. To this day I have never experienced anything more painful.
I believe that experience was the turning point. For some people one wake-up call is enough, but I hate mornings, and I regularly ignore my alarm, so I am not at all surprised my body was having to emphasize the point with not one, but two surgeries to get my attention. In short, I wasn't taking care of myself and I needed to change.
The shoulder pain I had previously developed was related to a systemic condition called fibromyalgia. FM was considered a chronic condition to which my inner underdog said, "I don't think so!" Western medicine couldn't offer a cure, and I didn't desire to try the prescription medications available because of the long list of side effects and the short list of successful results. This prompted a curious exploration of holistic treatments. I looked into everything from acupuncture to massage therapy to yoga to Feldenkrais. Later I tried naturopathic medicine, homeopathy, Reiki, and sound healing. I was also motivated to go back to school and get a master's degree in physical therapy. Overarching my academic interests was this belief that I could help bridge the gap between western medicine and alternative approaches. Why limit yourself to western medicine when you can enlist multiple strategies to heal the body? Why only think of illness as being physical when you can harness the power of the mind and spirit to assist you? To me, it was a fascinating challenge.  
After I developed a wellness practice that utilized a mind-body-spirit approach, I could really see and feel the positive effects. My period regulated, and I no longer suffered from PMS. My fibromyalgia only minimally bothered me. I noticed a difference in my energy and focus when I was sleeping well and eating right. I felt a resolution of my depression and anxiety when I released the crippling belief that my self-worth was wrapped up in my achievements. And I developed a confidence that came with knowing that even when I fell down I had the necessary tools to get back up again.
It sounds cliché, but this whole process afforded me the opportunity to "find myself." I started out looking for better treatments, but what happened was so much more. I had gained a degree of self-awareness that no doctor could prescribe in a bottle. It was the self-awareness of my own power, innate self-worth, and profound inner peace – peace with myself and my body.
~Join a community of people empowered to lead from a place of peace~
~Learn more about joining the membership site below~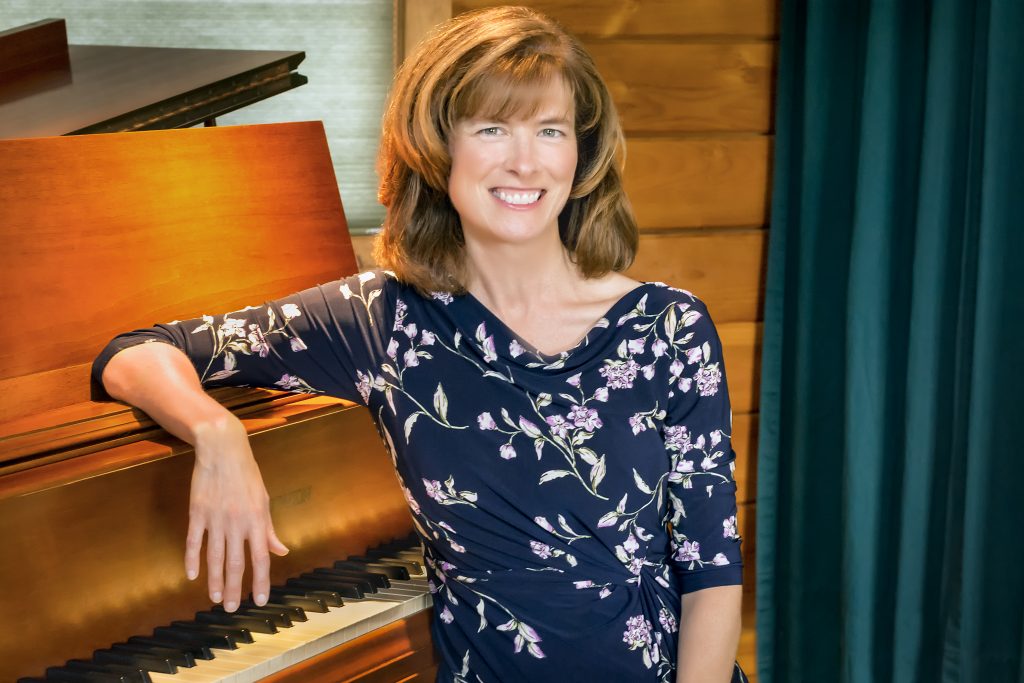 Bachelor of Music with an Outside Field in Exercise Science – Ithaca College
Bachelor and Master of Science in Physical Therapy – Ithaca College
American College of Sports Medicine Personal Trainer Certification
Aerobics and Fitness Association of America Yoga Certification
Dr. Sears Wellness Institute Health Coach Certification