Take a sneak peek at the paid membership FOR FREE!
It's like mini coaching sessions with meaningful and practical gems of wisdom on health and wellness delivered straight to your inbox.
When you're on a journey, it's helpful to have a map, and the "Peace Embodied" membership site is just that map. It's chock-full of, "Wow! That was just what I needed to hear," and "This was the help I was looking for," designed to assist you on your wellness journey.
If you are struggling to be at peace with yourself and your body, then being a part of the "Peace Embodied" membership may be the inspiration and guidance that helps you transform your fear, frustration, and hopelessness about your body into profound courage, confidence, and healing.
"Finding time for myself to settle in with computer and headphones and tea to watch an interview is a looked-forward-to treat!" -GF
Get ready…Here's your sneak peek!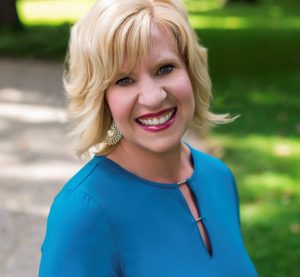 Lisa Fraley, JD, is an Attorney, Legal Coach®, Speaker and #1 Best-Selling Author of Easy Legal Steps…That are Also Good for Your Soul. She's also the host of the "Legally Enlightened" podcast on iTunes. She's a frequent legal expert on over 250 webinars and podcasts including top-ranked "Entrepreneur on Fire", and she's spoken at live events for Jonathan Fields, Mike Koenigs, Carolin Soldo, Health Coach Institute, The Health Coach Group, and others, taking stage alongside Gabrielle Bernstein, Kris Carr, and many of today's thought leaders.
Lisa's mission is to help small business owners understand that the law can be accessible, empowering, loving, and even spiritual. As a Holistic Lawyer®, Lisa blends her legal expertise and caring health & life coaching skills to help thousands of heart-centered entrepreneurs to protect their businesses and brands with contracts, disclaimers, trademarks and more. She shares her "Legal Love" through DIY legal templates, online courses and 1:1 services and is known for aligning legal steps with the chakras. Join the Legal Love tribe and receive free legal tips at lisafraley.com.
Click below to watch this 8-minute video.
Want more on this interview? Join the membership here and view the full interview where we discuss the following topics:
What is a health coach, are there legal requirements to become one, and how do we find one who is trustworthy, well trained, and helpful?
Why are boundaries so hard to set in life, work, or health, and what can we do to improve upon them?
How did Lisa's health issues influence her transformation from corporate lawyer to health coach to legal coach® and what parallels do you see in your own journey?
Curious to learn more about the membership first? Check out the membership page here for information on what is included in the membership.
What were your big tips and takeaways from this interview clip?
What has been your wellness journey?

How has this interview affected your perspective on boundaries?

Let me know by replying below!
Ready to jump into the adventure of your own wellness journey? Join Peace Embodied and receive all the tools you need to make your journey a successful one. Become a member by clicking the link below.
Need to do a little window shopping first? Check out the membership page here for information on what is included in the membership.